This page was last updated on: May 21, 2016
This website has been designed and is updated by Tanya Thibodeau.

Input on design and/or content of this website can be sent to
info@djranch.ca
Come visit us!

We are located on the south side of the #7 Highway

8 miles west of Okotoks.

Turn south off the #7 onto 112th Street and take the first driveway on your right (west side of road).

Our MD locator number at the bottom of our driveway is:

386091 - 112th Street West. 

From the Highway you will be able to see our

200' x 80' red barn and our signs on the corner.

We have someone on-site 24 hours a day. 

To meet with a specialist we recommend phoning first.

For more information don't hesitate to contact us at:

403-938-2469 - Office Monday - Friday 9-4

403-819-0929 Pam's cell - anytime

Fax: 1-888-516-5677

Snail Mail:

Box 6, Site 17, R.R. #1,

Okotoks, Alberta T1S 1A1

Who are we?

Joy Dykes (Nan)

Pam & John Jones (Mom & Dad)

Lee Jones & Tanya Thibodeau (kids, not so little)

Justin & Kristin Jones &

Sloan & Solena Thibodeau

(not so little anymore tykes, grandchildren)

Email: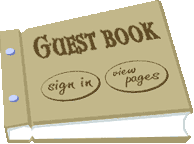 Please sign into our guest book and share your thoughts, comments, suggestions, ideas, requests, questions, constructive criticism and anything else you'd like to share with us.  We'd love to hear from you.